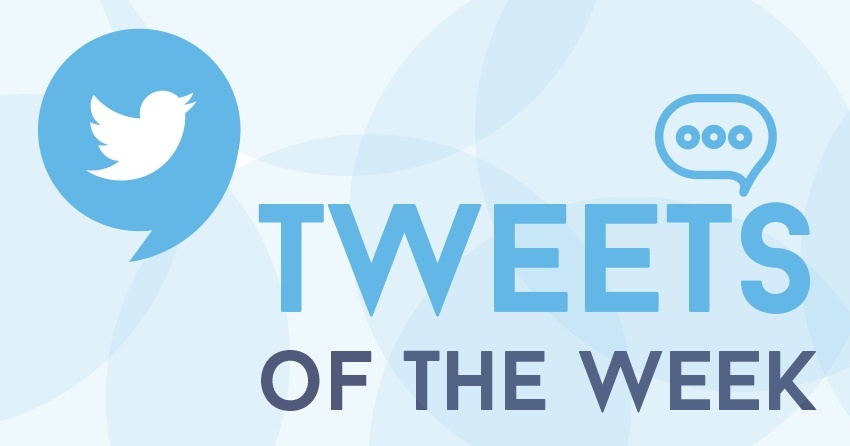 We are into the final full week of Website Redesign Month. To bring our collection of website redesign 'Tweets of the Week' to a close, we're focusing on the various facets that make for a strong online presence - from web design to content creation and social media.
How to Build a Blogging Team http://t.co/p6Jpt0Uqdz by @social_allie via @smexaminer pic.twitter.com/lClKTmoDzH

— Michael A. Stelzner (@Mike_Stelzner) June 22, 2015
In order to generate new content that excites and keeps readers returning to your website, you must have a trustworthy and forward-thinking team.
How To Boost your Productivity By Avoiding Distractions #DelegatedToDone 6 Steps via@deannamaio http://t.co/J2OKsIYw5W via #sbzclub

— Amy Porterfield (@AmyPorterfield) June 22, 2015
Every company is different, so it makes sense that every company's social media strategy will differ. http://t.co/GacoHqHfo3

— Eve Mayer (@LinkedInQueen) June 23, 2015
It's important to build your brand on social media while considering what makes you unique to all others.
The 4 Step Marketing Cure for Data Paralysis - http://t.co/uAiGLXJ2uO via @BrainyMarketer pic.twitter.com/Sf0LXRdYdw

— John Paul Aguiar (@JohnAguiar) June 22, 2015
When undertaking a website redesign, it is important not to get bogged down in big data.
Also do not forget the mobile customer. Design for mobile from day one. #getrealchat

— Pam Moore (@PamMktgNut) June 24, 2015
If there is one lesson to learn from this week's tweets of the week, it's that mobile is the most important thing to factor into a website or platform redesign.
5 predictions for the future of social media: Cheil digital chief Peter Kim http://t.co/sDdw2GTNCd

— Dave Peck (@davepeck) June 23, 2015
How to Create Social Media Images That Connect With Your Audience http://t.co/fOOxad9RKd

— Bonnie Sainsbury (@bsainsbury) June 22, 2015
The internet is a visual place, make sure you have a keen eye for what captures people's attention - not just on social media, but on your website, as well.


Check out last week's Tweets of the Week!