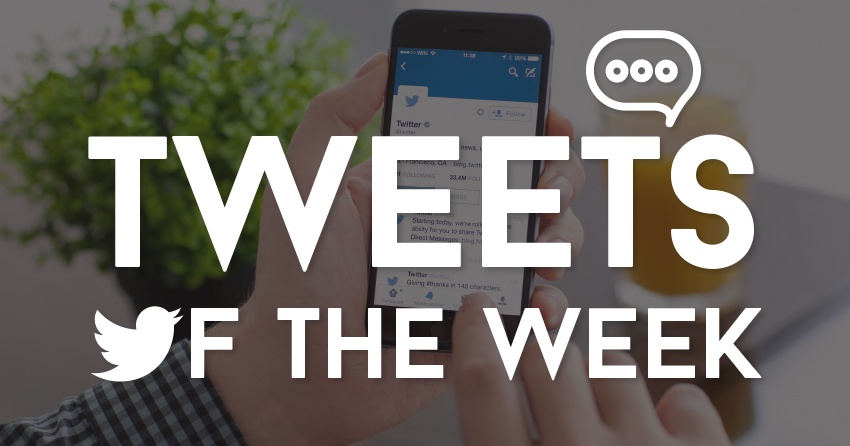 This week's Tweets of the Week focus on Search Engine Optimisation (SEO), a huge part of our work here at Margin Media and integral element to consider when redesigning your website. We have searched the web to find some of the most noteworthy happenings in the SEO space, words of wisdom from some SEO gurus and a look at #Mobilegeddon!
11 Things You Need To Be Investing in Right Now to Grow Your Business Online http://t.co/zgSlh6D2Uv #seo #socialmedia #contentmarketing

— Jeff Bullas (@jeffbullas) June 16, 2015
Forbes love Jeff Bullas because he is considered a SEO powerhouse. He could certaintly be worth a follow if you want to see all that's trending in SEO.
Home is where the wifi is.

— Matt Cutts (@mattcutts) June 12, 2015
Preach, brother!
The Psychology of Color: How to Use Colors to Increase Conversion Rate http://t.co/dylZcg2Qyw #webdesign #measure pic.twitter.com/B8GfQUsjEZ

— Neil Patel (@neilpatel) June 9, 2015
It's not just SEO that is invaluable to a good website. Colours can play an integral role in helping you earn more conversions from your website visitors.
Daily SEO Fix: Finding On-Site Errors with Crawl Test http://t.co/7NQsTymi8T Watch, then give your site a Crawl Test! http://t.co/rShg8QC45c

— Moz (@Moz) June 11, 2015
As time goes on your, website's links can die, errors can occur and users can get frustrated. A good blog (and overall website) needs to be upkept like a good garden. Crawl test time!
My #Mobilegeddon Study Shows Nearly 50% of Non-Mobile Friendly URLs Dropped in Rank http://t.co/ncjUqLcekI pic.twitter.com/qjpLwegSvG

— Eric Enge (@stonetemple) June 10, 2015
Site not mobile-friendly? It could be severely hurting your search engine rankings!
If your intention is to create content that is to get attention and engage, then you must study the science of influence and persuasion

— Lyndon Antcliff (@lyndoman) June 14, 2015
Traffic for traffic's sake doesn't help you. Less traffic interested in what you offer, that is where the money is.

— Melissa Fach (@SEOAware) August 8, 2014
Great digital experiences create links and shares. Don't ask, "how do I build links?" ask "how do I build great experiences?"

— Adam Audette (@audette) February 13, 2013
Words of wisdom.
Everyone wants the secret silver bullet. I just spent two hours making a good article better. That's the silver bullet.

— Brian Clark (@brianclark) April 24, 2012
SEO of the past: bludgeon the algorithm until your site ranks. SEO of the future: build a beloved brand. #seo #content

— Arnie Kuenn (@ArnieK) September 19, 2013
Check out last week's Tweets of the Week!