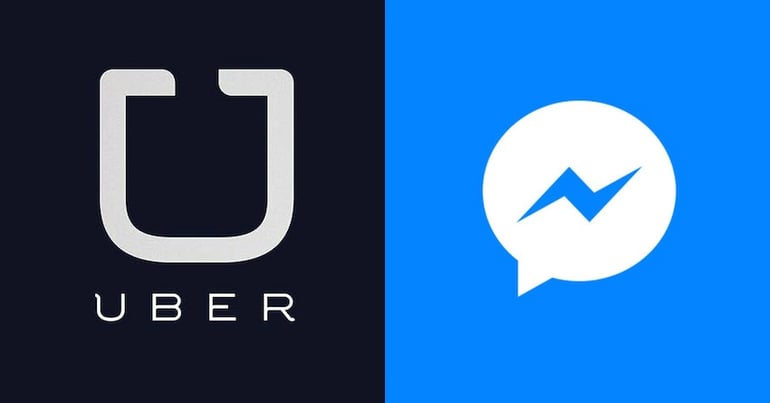 Read time: 2 - 3 minutes
While it may often be cited as the bane of the taxi industry, Uber has grown into one of the most popular ridesharing services around the world. Facebook's Messenger, which is growing into one of the most popular messaging apps in the world, is aiming to make use of Uber to offer its own users a convenient way to book transport when organising to catch up with others.
Using Uber, made native in Messenger
While it may be some time before we see Uber integrated into Messenger in Australia, the feature is currently in the process of being rolled out to users in the US. For those who have it, they'll see a new option known as 'Transportation', which they can access via a car symbol or by tapping the ellipsis symbol (...) in the Messenger app. While other ridesharing services such as Lyft will eventually be added, for now Uber is the go-to option under Transportation.
Messenger will also allow the user to order an Uber when they click on an address listed in a message thread. Once they click the address, 'Request a Ride' will show up along with other options such as 'Open in Google Maps' and 'Add to Contacts'. Whichever approach is taken, the users' payment details for Uber are populated and the Uber driver will be notified.
Along with the ability to order Ubers through Messenger, users will be informed of when another user in their thread/group chat has actually completed an Uber order. In other words, if you have a friend who often says "I'm on my way" but they're still in bed watching Netflix, if they order an Uber through Messenger you'll at least know they're on their way for sure.
Uber on Messenger

As we shared earlier this year at F8 (our developer conference) we're building ways for you to interact with the businesses and services you care about right from Messenger. We believe that by doing so, we can provide more convenience and utility for both people and businesses.With group chats, Messenger is the best place to make plans with friends and family — 700 million of you do this worldwide. But why stop there? Plans are only as good as the follow-through. So I'm very excited to announce the launch of our transportation platform — to get you where you need to go faster, with your friends. This new capability will enable you to request a ride, receive updates on your driver's status, and notify your friends without ever leaving Messenger and your conversations.I'm also thrilled to launch this new experience with Uber. And to celebrate this moment together, you will get a free ride (up to $20 value) for a limited time. All you have to do is link your existing Uber account or setup a new one within Messenger and request a ride.To get started as of this afternoon, make sure you have the latest version of Messenger. Then, from within a conversation, tap the more menu (...) and choose Transportation. You can also search directly for Uber from the Inbox and tap the car icon in the composer to request a ride.As always, please try this new experience, enjoy your free ride, and let us know how we can make it even better for you!

Posted by David Marcus on Wednesday, December 16, 2015

For the person ordering an Uber, the company will then update them on the progress of their Uber driver through Messenger. Essentially, they will receive the same kind of information they do through the Uber app itself - the name of their driver, the driver's rating, estimated time until pick up, and so on. By keeping it native to Messenger, it allows the user to have all the necessary information in one place without having to jump between the two apps.
This latest feature is yet another step on Facebook's behalf to turn Messenger into more than just a messaging app. Along with allowing third-party apps to be integrated into it, Messenger in the US also allows you to send money to friends, shop online (to a certain degree), and is also testing the personal assistant known as M. These features may still be a little ways off in Australia, but it is interesting to see how the app is evolving now and into the future.