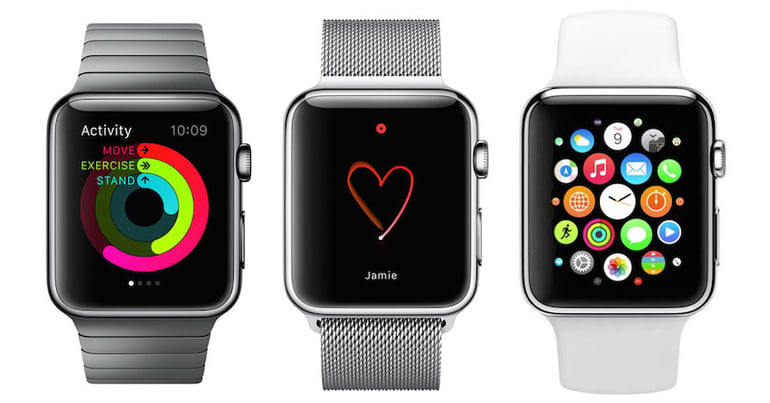 In April this year, Apple officially entered the smart watch fray with the Apple Watch. With it, the tech giant laid the groundwork for one future technology that was then integrated into its latest line of iPhones - 3D Touch. On the Apple Watch it's known as Force Touch, which allows the Watch to register different levels of touch-based pressure to perform multiple tasks.
Along with Force Touch, however, the Watch also has a unique form of navigation thanks to its Digital Crown. While selecting apps is primarily achieved via touch, zooming into different app sections and other unique motions like scrolling within certain apps or adjusting the time/date are achieved by tinkering with the Digital Crown.
The company has also placed a focus on unique ways to stay in touch with those you care about. For example, you can draw pictures on your Watch's screen and send them to friends, tap on the screen to push through a gentle buzz that lets them know you're thinking of them, or the Watch can even send your heartbeat to someone - ideal for hopeless romantics.
Of course, the one barrier to getting one of these for Christmas could be the price if you want a more classic-looking style Apple Watch - most of these start at about $1,000. However, if you're happy to go with an Apple Watch Sport, you can purchase one for somewhere between the $400 to $500 mark.