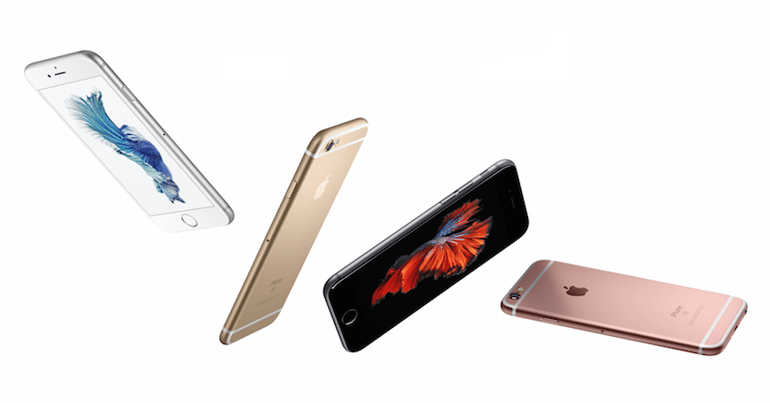 As we hit the second last day of our very techie Christmas series, we turn our attention to Apple's latest flagship smartphones, the iPhone 6s and 6s Plus. While the 's' instalments of the Apple flagships are often seen as having less substantial upgrades, the 6s and 6s Plus have still introduced some notable improvements over their predecessors.
These improvements include 3D Touch (whereby the phone can register how much pressure you're pressing the screen with and trigger additional functions), an upgrade to a 12 megapixel rear-facing camera that can record 4K video, and a front-facing 5 megapixel camera that also utilises the iPhone's screen to create a flash effect (the screen illuminates white).
Another great feature is Live Photos. With this setting activated, the 6s and 6s Plus will automatically record 1.5 seconds' worth of video and audio either side of when a photo is taken, resulting in a 3-second miniature clip. To view these, you simply press and hold on a photo you have taken and the Live Photo will play. You can do this through the Gallery itself or even on the lock screen if you've selected a photo you took that had Live Photo enabled.
Both phones also sport Apple's latest 64-bit A9 chip, which the company claims is "the most advanced chip in a smartphone ever".