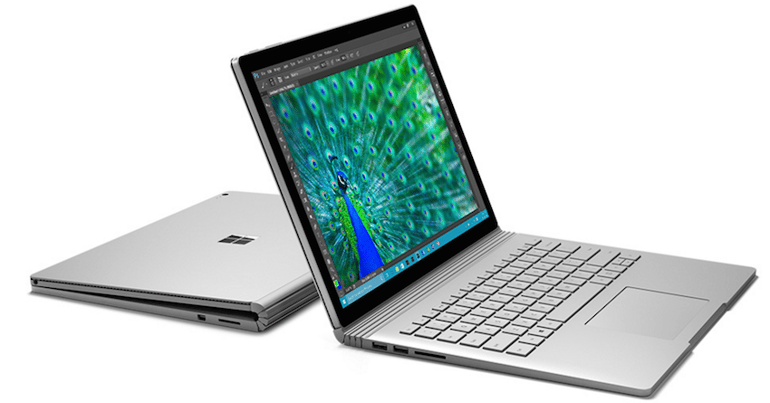 Microsoft's line of Surface tablet/laptop hybrids have gone through a number of iterations over the past few years, and 2015 has certainly been the most promising yet. Along with the Surface Pro 4, Microsoft announced the brand new Surface Book - the very first hybrid that not only offers functionality as a laptop and tablet, but also a creative canvas that embraces a pen first mode (perfect for illustrators).
Along with its 3-state functionality (and the fact that you can use these states simultaneously as well), it's hard to deny that the Surface Book is an attractive-looking laptop/tablet hybrid. With its detachable keyboard, the Surface Book can intuitively interpret how you want to use it. Have the keyboard attached, it becomes laptop-friendly. Remove the keyboard, it becomes more touch-friendly. Turn the screen around and make it into a canvas, that's when pen first mode is activated.
This is certainly one of the most impressive hybrids Microsoft has created, and will be a great option for those who prefer a little more laptop than tablet in their hybrid products. Of course, this is a premium product, and the price reflects that. The Surface Book starts at $2,299. It's also worth noting that unlike most other laptops that would utilise Microsoft's OS, the Surface Book is a proprietary Microsoft product and offers very minimal customisation in terms of hardware.
But if you've got the cash for such a product, it's the perfect option for anyone looking for a powerful laptop/tablet product that is built for creatives and/or those with a firm business focus.