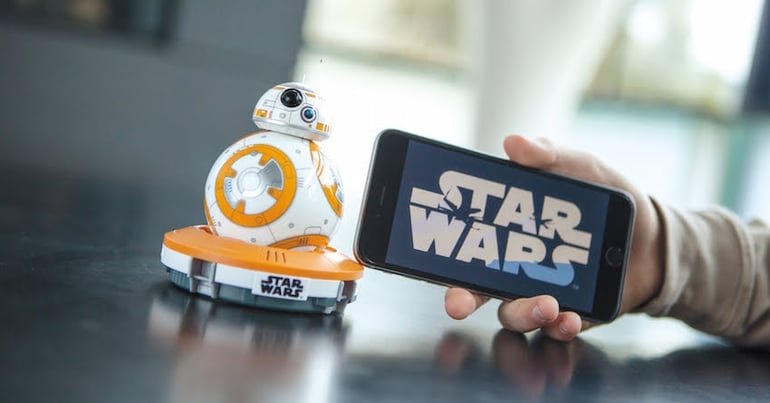 The release of Star Wars: The Force Awakens on 17 December is going to be considered an early Christmas present for many. For those who will be making a conscious effort to see the film before Christmas Day rolls around, there's a particular gift that may be perfect for them when they go to unwrap their presents Christmas morning.
BB-8, which will be making its debut in The Force Awakens, has been built into a real-world droid that can be controlled via your smart phone. The droid was developed by robotics startup Sphero in partnership with Disney and can offer users approximately one hour of use time from a single charge.
BB-8 can be manually controlled by the user with their smart phone or can run autonomously in a type of patrol mode. It will also display holographic messages on your phone and respond to a host of different voice commands, slowly evolving and changing its behaviour relative to how you interact with it.
Whether you're a Star Wars or robot enthusiast (or both), this could be the ideal gift for you.