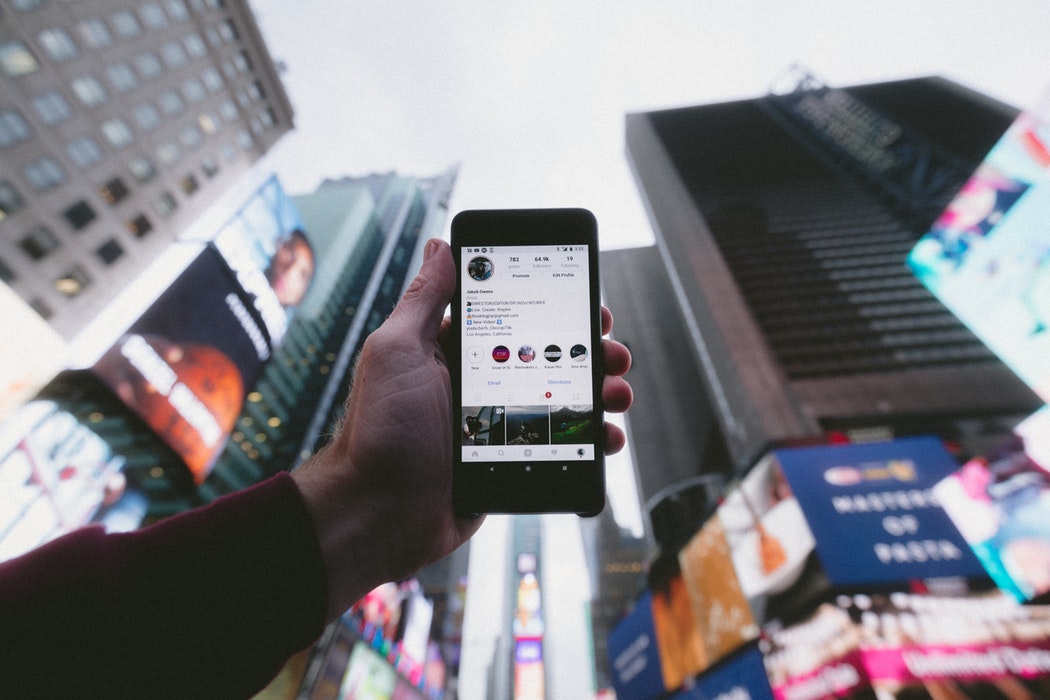 From social media stories to the new Facebook algorithm – how do we keep up? As marketers we need to learn how to properly leverage all social platforms, as being active and engaging on social channels is absolutely vital to a brand's survival.
Stories
Ever since snapchat updated its app to include the option to create stories back in 2013, it seems like every other social media network have slowly jumped onto the bandwagon. Instagram added the feature in 2016, then Facebook followed in 2017 … Is Twitter yet to come?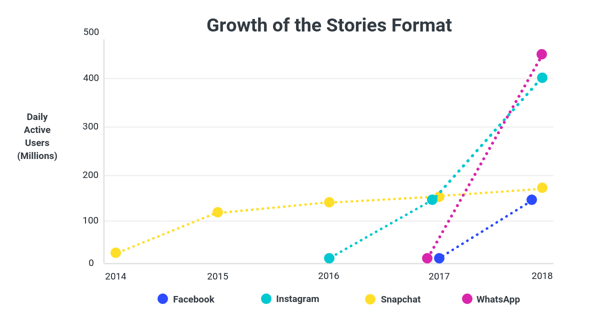 But more importantly, according to consulting firm Block Party, stories – the vertical, disappearing videos invented by Snapchat – are now growing 15 times faster than feed-based sharing. Stories and the rise of ephemeral content across all channels is increasing and capturing the hearts and minds of audiences all over the world!
In-the-moment content
An interesting concept in today's digital age is that 'in-the-moment content will always win over high-produced content'.

What's important for us as business owners is the realisation that social media has moved on from text-based platforms to primarily mobile-only networks. And as a result – users can view in-the-moment experiences through stories. With around 500 million users daily, Instagram and Facebook stories have the potential for high exposure and are only viewable for a day, making room for fun and experimentation. Social media users love authenticity and a brand that creates character is always going to stand out.
Stories feel real, are deeply personal and there's absolutely nothing to hide!
HOT TIP: Shoot your videos vertically – that's how people watch them!
Increase for trust and transparency
Another emerging trend amongst the dynamics of social media in 2019 is the increase for trust and transparency. Marketers are becoming increasingly reliant on the power of social media to engage directly with their consumers – however, this rewarding connection is in danger. And where does the danger lie?
60 percent of people no longer trust social media companies.
A survey conducted in late 2018 comprising of more than 3,000 Hootsuite customers ranging from large enterprises to small agencies highlighted:
"Brands are placing less focus on maximising reach and more on generating transparent, quality engagement."
An example of how large corporations such as Adidas and The New York Times have mitigated this issue, has been evident through their efforts in working to develop intimate and meaningful content with smaller and more valuable audience groups. A great idea that may be suitable for your audience is building a Facebook group around a core audience interest that shares insightful and researched content, as well encourage passionate users to connect with each other.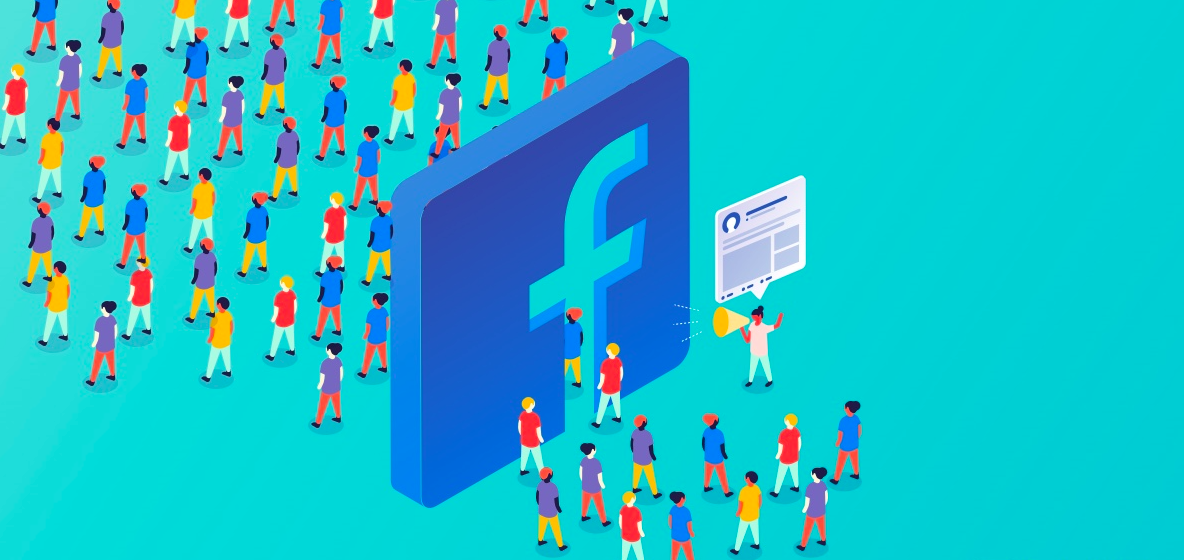 Facebook Algorithm: Unpacked
On January 11th, 2018 Mark Zuckerberg announced that Facebook would be changing its 'news feed algorithm' to prioritise content from friends, family and groups.
"You'll see less public content like posts from businesses, brands, and media. And the public content you see… should encourage meaningful interactions between people".
Whilst Zuckerberg is encouraging people's wellbeing and connectivity to one another, he has most definitely wounded us as marketers. Want to know how to beat the algorithm and increase the exposure of your content?
Here are a few insightful tips to enhance your place in the news feed:
1. Comments
Brands must aim to create quality content that focuses on inspiring conversations between users. HINT: include questions in your posts or write about relevant topics that users are likely to have an opinion on. Just remember, users are more likely to see your Facebook posts if their friends and family are already commenting!
2. Comment replies
Whilst comments are great, comment replies are even better. After all Zuckerberg's mission was to improve conversation with the new algorithm, so when a friend replies to a comment they are tagged in this is signifying inspiring and conversational content.
3. Reactions
Launched back in early 2016, you may or may not be aware that 'Reactions' actually have an effect on your content. If a user takes the time to hit the LOVE icon instead of the LIKE icon your posts will receive a minor boost in the News Feed. Just think of it as real life, 'loving' something is much more valued than 'liking' something, and where Facebook is all about the love it wants to see more of those "active" emotions.

4. Sharing links over messenger to a group of friends
What's considered even more 'personal' to the algorithm is users who take the time to send a post or content to a friend privately through messenger. So team, put your creative hats on and plan posts that will spark interest and desire for people to share your content with other like-minded individuals!

5. Engagement of shares
Lastly, users who share content is awesome – however Facebook's algorithm wants to see that share receive engagement and further conversation on the news feed.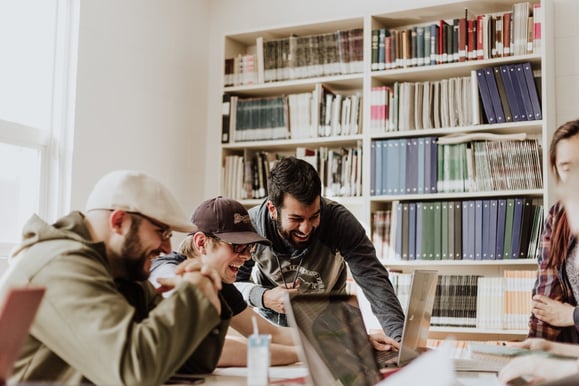 Messaging
Funnily enough people are spending less time on their actual social networks news feeds and more time messaging. What marketers must recognise is that consumers don't want more advertising channels – and as a result, messaging apps allow for more high-value conversation. Here is a quick guide to setting up a perfect messenger experience for your Facebook Business Page.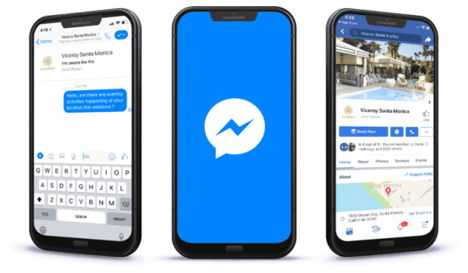 1. If you haven't already, follow this guide to enable Facebook Messenger for your Facebook Business Page.
2. The next step is to make sure an instant reply is setup for when users send you a message. This could be a quick greeting stating that you will be in touch as soon as possible, or you may want to expand into more information such as typical response times and support hours.
3. Add plugins to your website to drive customers to messaging apps. Plugins are the key driver of engagement and allows customers to easily click on the plugin and reach you if they are already on your website looking for information.
4. Use DM's and messaging apps to streamline customer service queries on social. If a customer reaches out to your brand on social media through a comment on a post, it's important to move that conversation from a public to private place. Not only does this allow the conversation to become more personal but allows you to ask for private information such as phone numbers and/or email to resolve the problem faster and establish a potential relationship.