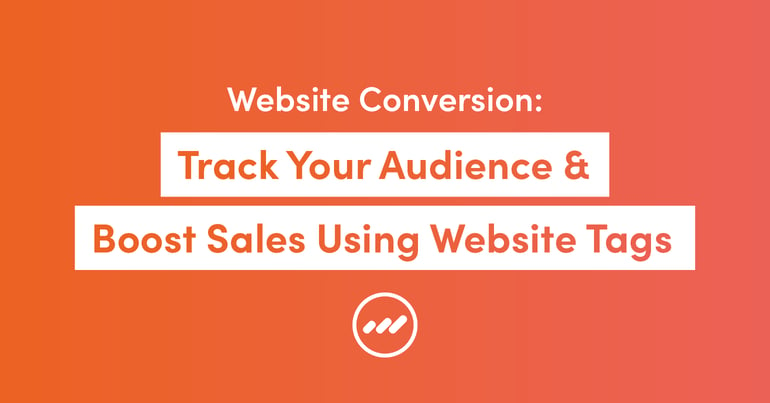 Are you feeling like your website doesn't work for you, but against you?
Unsure who your website audience is and want to learn more?
Want to improve sale conversions and change the way you gather and use website data?
Website tags, or 'Pixels' as they are sometimes called, are small pieces of Javascript code that accomplishes a very specific task. These tags are often used as a way to collect data about visiting customers and their behaviour on the website, but are also used to help organise and find information. This information would then be sent to a monitoring and reporting platform where the data can be analysed and adjustments can be made.
Tag Management System
Using website tags is an incredibly important tool in any website development and are essential for conversion rate optimisation (CRO) tactics. If you are new to using tags and are interested in implementing tags on your website, think about using a Tag Management System (TMS). Google Tag Manager is a great TMS that ensures your website tagging strategy remains scalable, is easier to manage and is more flexible to access and make updates to tags without having to edit code.
Specific Website Tags And When Should You Use Them
Two types of website tags that go hand-in-hand are 'retargeting tags' and 'conversion tags'. A conversion tag logs if an ad directly lead to a sale on your website. Retargeting ads are amazing for reaching visitors that travel to your website as industry research shows only 2% of visitors on average convert on the first visit to a website. There are other tags out there but these two are the focus of this blog.
So, for example, someone visits and browses your website for a couple of minutes, adds something to a cart but abandons it and leaves without a purchase. A website tag will gather that users data and target this visitor again for the Facebook Ads campaign you just started with the aim of converting that interest into a sale.
This strategy is more cost efficient as it often costs less than regular display ads and you are reaching out to someone who already has exposure to your brand. Here are some key stats regarding the importance of retargeting:
Retargeting Ads can increase click-through-rates (CTR) by more than 100%
Retargeted visitors are 70% more likely to convert than those visitors that did not get retargeted
As much as 41% of marketing budget allocation in 2018 was allocated to retargeting, with that only expected to continue rising.
Alright, so we know now that using website retargeting is an absolutely vital part of digital marketing strategy that positively influences business sales conversions.
What Is Next?
It is time to put it all together. Use the right TMS for your business, whether it is Google Tag Manager or a different system as it makes the whole process much more manageable. Add tags to your ads and any areas on your website that you want to track.
This is a great way to start thinking about tags and how to get the most out of them. Want to learn more about website conversion? Check out our "5 Trade Secrets To Improve Your Website's Conversion Rate" article for more.
Need more specialised help? Get in touch with the team here at Margin Media for expert advice today.