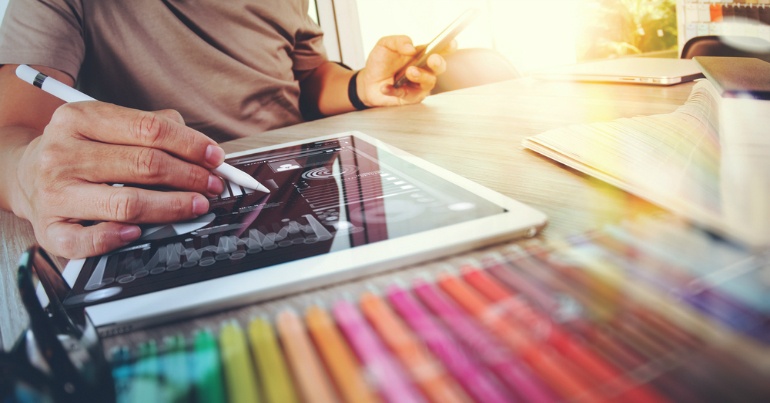 For most businesses, your website is your online kingdom. Through them, you are able to share who you are, what you're about, and why you're the best at what you do, all while picking up a few leads along the way.
It makes sense that website design continues to evolve and innovate while people try to stand out in the crowd.
These are the website design trends making a big impact in 2017:
1) Highlight on content & credibility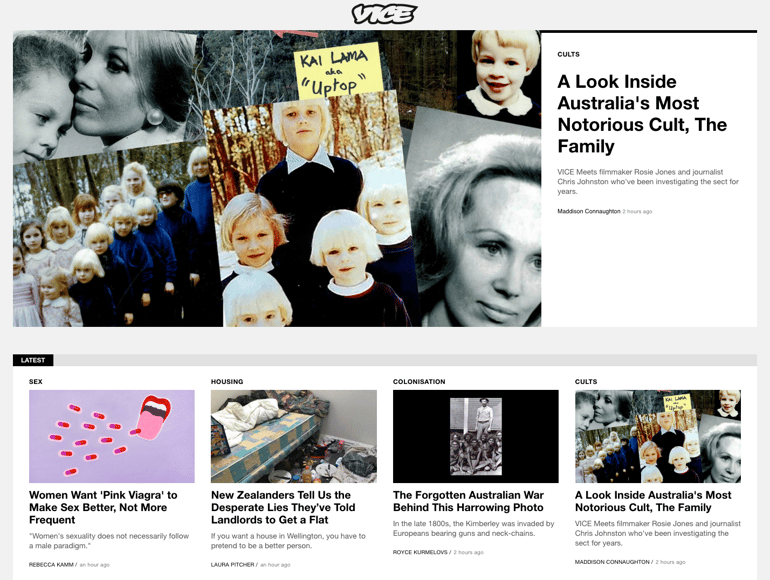 Visit website
By now, every marketer and business knows the importance of content. But we are seeing more and more websites highlighting their content before anything else.
Whether this means directing attention the content link in the menu, featuring content on the home page, or streamlining the navigation to draw people to content and resource centres, websites are pushing their content to the forefront. And why wouldn't they? Quality and helpful content helps to give brands and websites credibility, while also offering more reason to bounce around the website.
2) Geometric shapes, lines, & patterns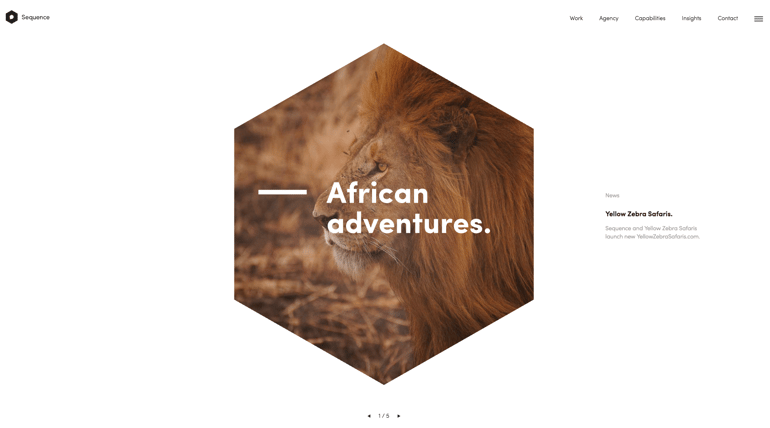 Visit website
Website design and graphic design are joining forces more and more, and we're seeing a increase of patterns, shapes, and lines adding a new dimension to websites. It's a great choice for a cleaner website aesthetic, and works well to draw the viewer's eye to certain elements on the page.
However, these design features have to toe the line between creative flourish and maintaining functionality and clarity.
3) Creative heading styles

Visit website
Headings are one of the first thing website visitors see above the fold. It's clear people are getting more discerning when it comes to creative website design, they're literally overwhelmed by website choice online, so designers are having to focus more on originality to stand out.
4) Gradient colours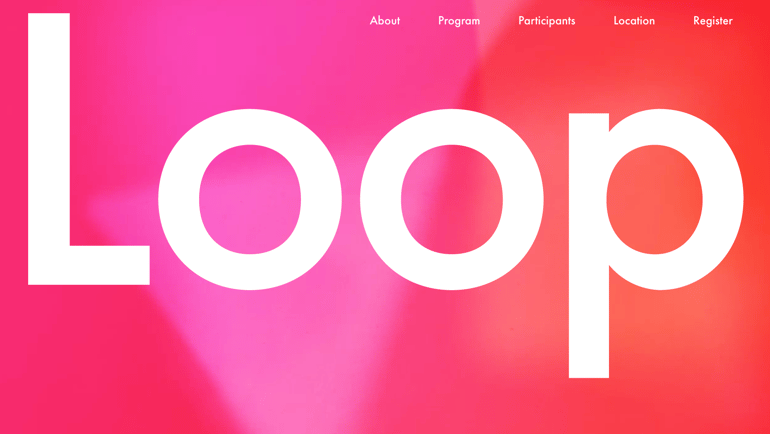 Visit website
The effect of bright colours is pretty obvious, visually arresting and memorable, they give websites a certain energy and life. The trend of gradient colour is becoming more widespread, with many different kinds of website embracing the use of colour, while moving away from solid colour blocks.
Duotone and gradient colour use is a powerful and arresting choice, but just remember to keep it aligned to your brand, particularly because certain colours can have different effects and meanings for the viewer.
5) Animations and GIFs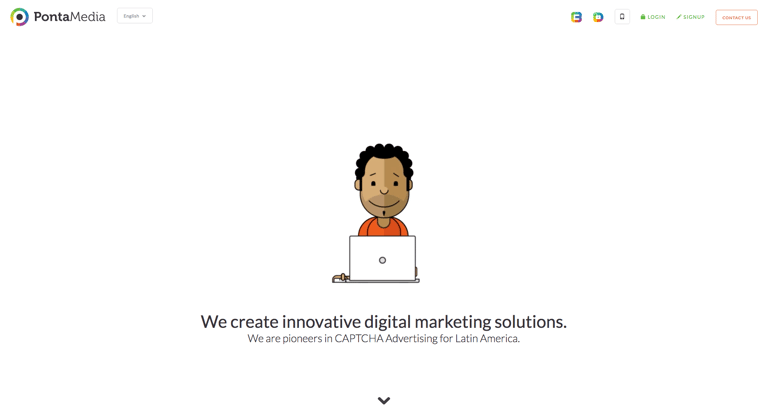 Visit website
As more advertisers invest in video content, it makes sense that they would start to have a big presence on websites. And it's not just video, website designers are getting more creative with unique animations and GIFs. Yes GIFs.
They're a great way of showing how something works, like a product or service, and often do it quicker than other video formats. Plus they're a great way to put a creative spin on engaging video content.
6) Minimised navigation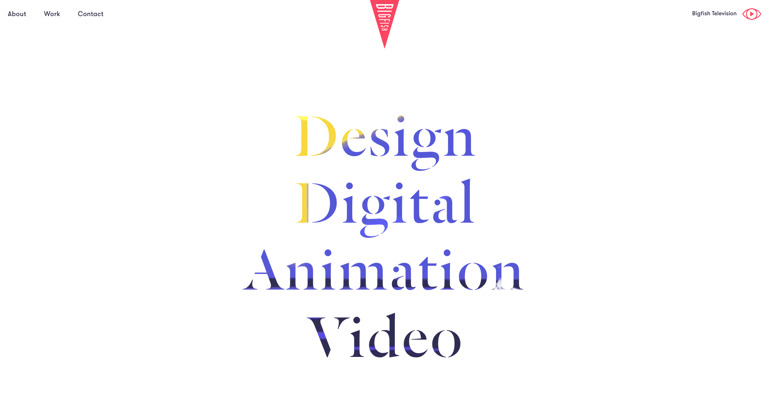 Visit website
You'll notice that a lot of the website examples so far have had very limited navigation. It's a trend we're noticing more as the year progresses. Navigation has definitely been through a make-over, or should we say make-under.
Rather than overloading visitors with a multitude of options, navigation bars are going back to basics, highlighting the most important categories and leaving anything superfluous or irrelevant out.
Offering website visitors too many options can confuse them, limiting your navigation bar is a good way to direct website traffic where you want and highlight your best features.
7) Microinteractions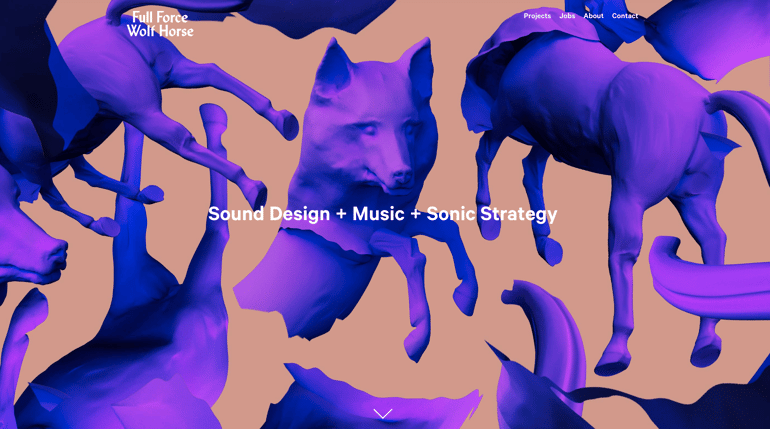 Visit website
Microinteractions are subtle but engaging ways for people to interact with a website. It could be a scrolling effect, mouse hovers, click animations, click noises, or all of them combined. They're not new features by any means, but designers are putting more time and energy into creating unique and innovative ways for visitors to have an immersive and exciting website experience.
8) Hand-drawn creative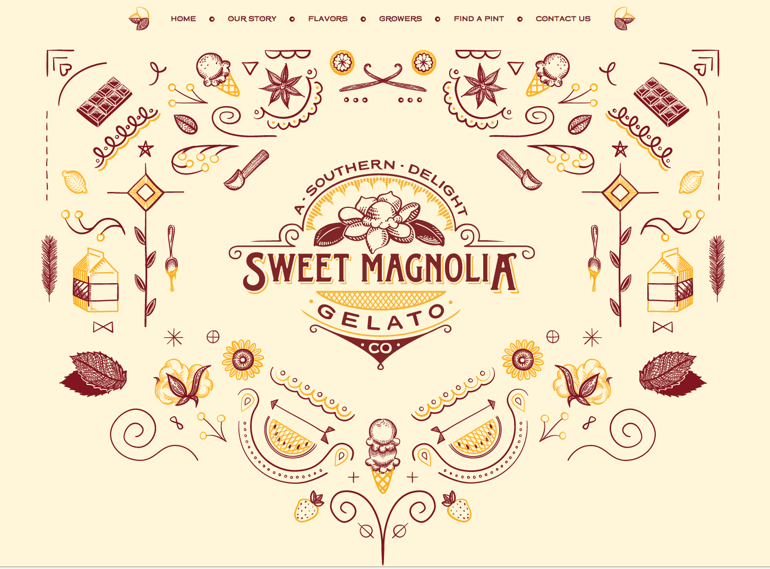 Visit website
Along with the creative headings and titles, hand-drawn design across the entire website is becoming more popular. It's an effective design choice for making your brand appear more approachable and unpretentious, and shows that you embrace originality and creative flair.
Not only that, but hand-drawn designs are visually appealing and entice visitors to explore your website further.
9) Whitespace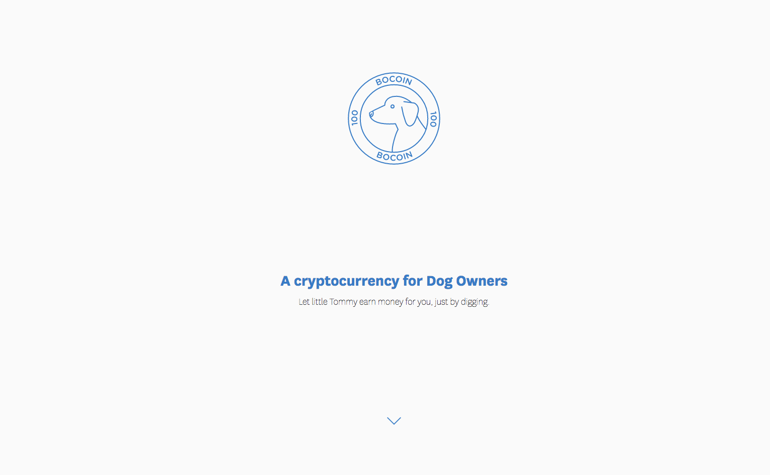 Visit website
Whitespace, or negative space, has been a growing trend for a while. Moving away from busy, overstimulating website layout, the use of negative space draws attention to a few key elements. Most of the time the features highlighted are the navigation bar, a headline or title, and a single image.
Whitespace works best above the fold, rather than the entirety of the page. Yes, it looks clean and simple, but it doesn't give you much to work with when you have a lot of content.