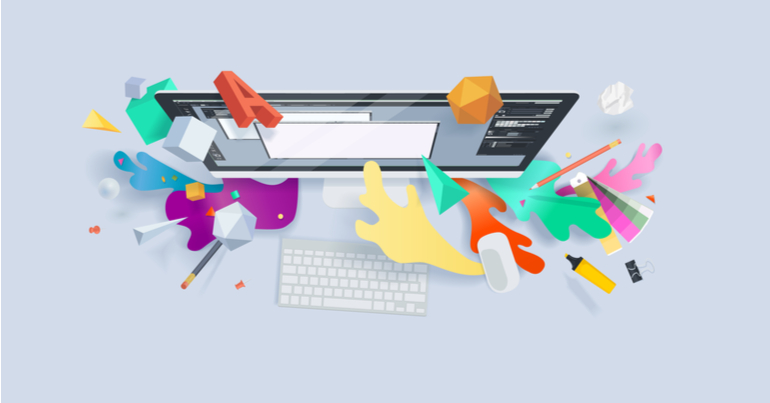 We dust off the old crystal ball and predict the biggest design trends for 2020!
Call me biased, but I think we did a fairly good job with our web design predictions for 2019. Granted, the predictions were fairly safe. We didn't take any big risks like saying "all banner images will be replaced with pictures of dolphins".
Now halfway through 2019, it's time to learn from the past in order to predict the future: what do website trends have in store for 2020?


VUI - voice user interface optimisation.
As Search Engine Optimisation agency Kymodo noted in their guest blog for us, humans are lazy by nature. We'd rather spend two seconds talking to our phones than five seconds typing it out. Siri, Alexa, Google Assistant and other are staples of everyday life for many of us. Voice search is predicted to make up 50% of all web searches by 2020, and it is likely to keep growing for years to come.
Search Engine Optimisation is important because it makes sure people can discover your website, and voice search has to become an integral part of your SEO efforts going forward. That could mean wording things on your site more casually, in order to mimic the conversational speech used in voice search.
Other accessibility features for websites are likely to follow in the future. Colourblind modes, for example, would be a relatively simple addition that could benefit some of your users, and could become standard in the same way that language options are for some websites.


Security is no longer an optional addition to your website, especially if you are an ecommerce company or accept payments through your website. Blunders, hacks and leaks have eroded the public's trust in websites enough that we now need to be on the forefoot and show - not tell - potential customers that we are trustworthy.

How? Develop your websites with security in mind, use https, and get that beautiful padlock in the URL bar of your browser. That little symbol signals safety to the visitor, and can make or break their first impression of your company!
As IntelliThought puts it: "Security is not the trend; security is a necessity.'' Also be on the lookout for blockchain technology to become a mainstream security measure in the near future (though not necessarily as early as 2020).


Need for speed - and mobile first.
Designing websites with mobile users in mind isn't exactly a new trend. Around 60% of web traffic is estimated to be mobile based in 2019, and we also covered this in our predictions for 2019. However, that doesn't mean we shouldn't cover it again now!
Vector images could start to find their place in mainstream web development going forward. Vectors are images that don't compress or warp when you make them bigger or smaller. This means that they could be used to make mobile websites, without losing the same look and feel on desktop.
"You could have the most beautiful homepage in the world,
but nobody will ever end up seeing it if it takes five seconds to load."
Me, seven months ago. Yes, I just quoted myself, so what?
Visitors expect a website to load in less than two seconds, and form an opinion on its look in 5 milliseconds. That's right, 0.05 seconds. So your website better be quick and beautiful in 2020, or you'll be left for dead.


Recommended reading: The Ultimate Website Redesign Workbook.


As a culture that only skims headlines, and doesn't have the time or will to read full articles, your website needs to move in the same direction.
Again, minimalism in website design is not new or revolutionary, but we believe that it could become more influential in the near future. Simply put, it is everything you need, nothing you don't, stripping the website down to its bare bones.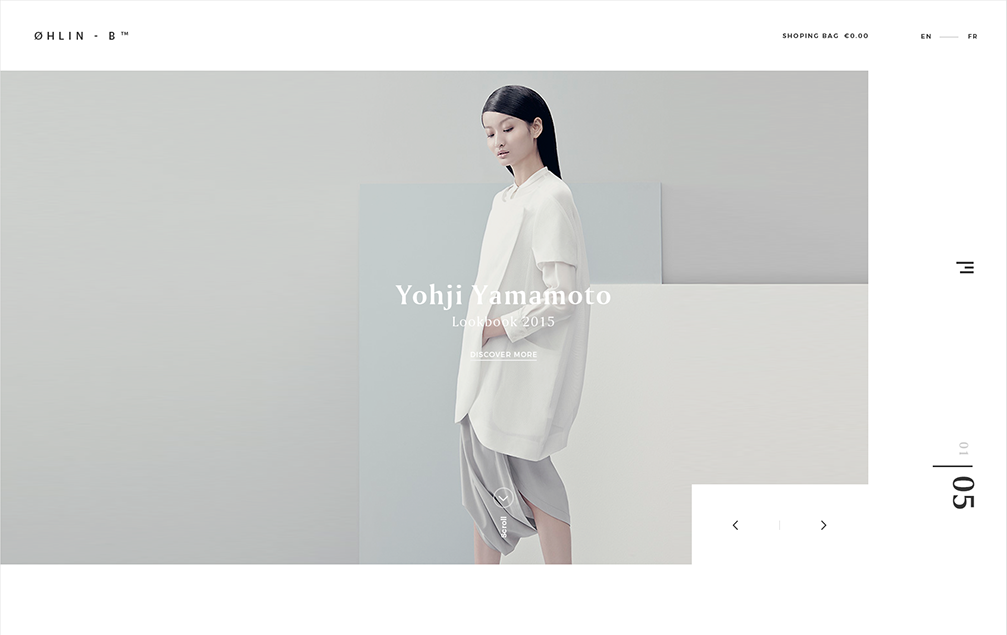 Image source: Mustafa Celik, Behance.
Creative use of blank space is often a huge part of minimalism, as you can see above, and it makes for stunning websites where the visitor's attention is solely placed where you want it to be.


Brutalist web design - honest websites.
Brutalism was first a movement within architecture, but their principles have been brought to web design and other disciplines. Brutalist buildings are known for strong, almost aggressive, geometric features and exposed concrete.

London: Royal National Theatre. Brutalist icon.


Brutalism in web design is similar in the sense that they are websites that are brutally honest about being websites. They don't really try to be prettier than they need to be, and function is always the first priority. In a sense, it is similar to minimalism, except it makes no attempt at dolling itself up.
brutalist-web.design has outlined seven core tenets of brutalist web design:
Content is readable on all reasonable screens and devices.
Only hyperlinks and buttons respond to clicks.
Hyperlinks are underlined and buttons look like buttons.
The back button works as expected.
View content by scrolling.
Decoration when needed and no unrelated content.
Performance is a feature.
Brutalist web design is all about reason and function taken to their natural extremes. We place this last because brutalism becoming a trend would be unlikely, but it sure would be fun!


All header artwork will be replaced with pictures of dolphins.
Obviously.
That's our list. Did we miss anything? Leave a comment below, or by hit us up on Facebook, Instagram or Twitter!