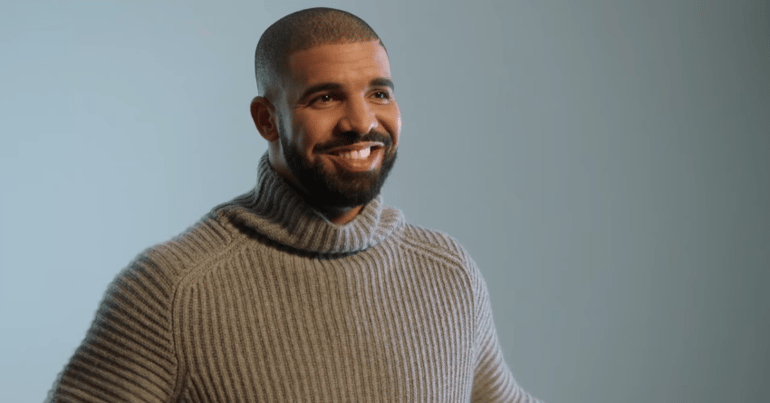 Read time: 2 - 3 minutes
It's been yet another busy week in digital, so in today's article I'll be taking a look at two recent stories that have been making the rounds. Both have to do with the world of online mobile advertising, but they come from very different ends of the scale.
Instagram is trying out 60-second ads
When Instagram's advertising became available to the majority of brands towards the end of September last year, it brought with it the ability for brands - big and small - to post video ads running up to 30 seconds. This was a marked step up from the video length that can be achieved with general Instagram videos, which sits at 15 seconds in length. But now, Instagram is looking at pushing the video ad length even longer to a full minute.
One of the first brands to be offered the minute-long option is US carrier T-Mobile, with its video being an extended version of the Super Bowl ad they will run featuring Drake.

For the time being, Instagram is slowly trying out the 60-second video ad format, so you probably won't see too many at this point in time. But the logical conclusion is that, sooner or later, ads of this length will become widely available on the platform.
Samsung blocks ads with this one little upgrade; Google hates it
Last year, Apple changed the mobile browsing game with the announcement that iOS 9 would support ad-blocking software. Over the last couple of days, Samsung followed suit with the news that its Galaxy devices running Android Lollipop or higher would support ad-blocking extensions on its default browser, simply referred to as Internet.
But while Apple can maintain its App Store and approve ad-blocking extensions of its own volition, Samsung has found itself facing one complication: ad-blocking developers are releasing their Samsung-specific extensions on the Google Play Store. Considering that the majority of Google's profits come from online advertising (around 97% of its revenue), the search engine giant hasn't taken too kindly to one of the most popular Android-based smart phone manufacturers opting to allow users to block its main revenue source.
Granted, you could argue that it's all a matter of conjecture, but it's interesting that Google has opted to ban AdBlock Fast, an app that jumped to the top of the download list in the 'Productivity' category following Samsung's announcement. While other ad-blockers that play well with Samsung's updated browser are still on the store, it looks as though Google is consciously making an effort to block those that gain any real traction.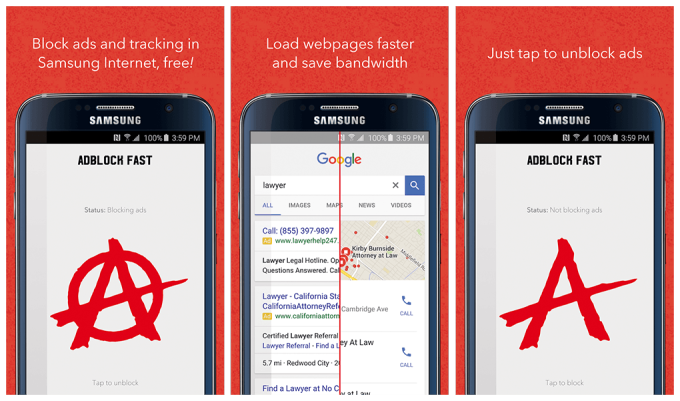 RIP, AdBlock Fast, we hardly knew ye...
But can they do that? Of course they can. Google runs the store, so it can remove whatever it wants under the vague terms of section 4.4 in the Android Developer Distribution Agreement.
Section 4.4 essentially informs developers they can't release apps that interfere with "the devices, servers, networks, or other properties or services of any third-party including, but not limited to, Android users, Google or any mobile network operator."
The joys of broad, ambiguous terms... There is one way for Samsung and other developers to get around this: the ad-blocking developers could make their extensions available for download on the Galaxy Apps store, which is run by Samsung.