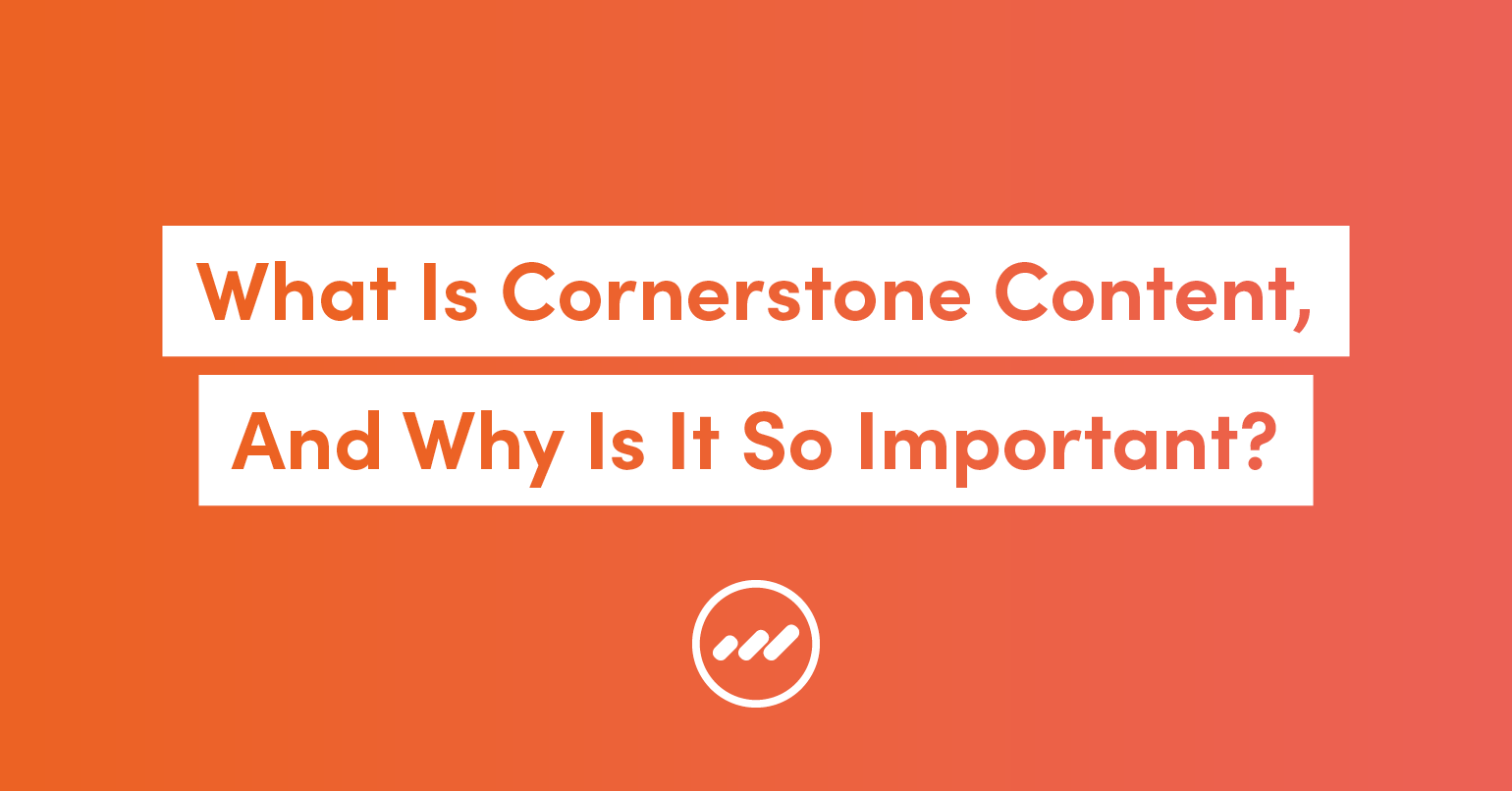 The internet is an ocean full of exciting content, which can sometimes mean it's hard to keep up with your competitors.
Creating unique, valuable and exciting content for your target is a challenge that must be faced with all fours. If you want to stand out, you must be REMARKABLE… and to be remarkable, you need cornerstone content.
What Is Cornerstone Content?
Cornerstone content pages are used to support your other content - the important stuff that people want to read. It's a gateway for your website visitors to use to explore all of the pieces of your website.
Cornerstone Content reflects your brand and activities towards your targeted audience; and in short you could say that cornerstone content does the following:
Provides useful information or guidance to the public in relation to your niche
Informs targeted audiences
Attracts visitors from all over the world, and become an attraction centre for your website!
Why Is Cornerstone Content So Important?
When audiences land on your page, you want to attract their attention as soon as possible. If within the first five seconds your visitor isn't drawn in by what's in front of them or given some sort of valuable information, they will leave the page.
This is one of the many reasons why Cornerstone Content is so important!
Cornerstone Content is a way of summarising information about your company, what you do, and what added value you will be giving to your customers.
It highlights the important topics, leading visitors to the more in depth search of information that your company wants to add value to!
Not only does Cornerstone Content add value, it's critical to good SEO. Ultimately, you create a page with cornerstone content dedicated to the keyword you want to rank for. Then, you're concentrating on making that page rank as high as possible, not your entire site.
Have a read of our blog: Three Ways To Create Powerful Cornerstone Content That Will Improve Your SEO if you are looking to improve some of your current and future content!
Six Key Benefits To Implementing Cornerstone Content Into Your Website
1. Cornerstone Content Increases Your Brand's Mission
A strong flow of engaging content is critical in supporting your brand's mission., Therefore relating your work back to your cornerstone content, which explains what your business is about, is so important!
2. Cornerstone Content Creates a Positive First Impression
Your business growth rate can be determined by the first impression your business makes. Creating a high-quality cornerstone article boosts the impression that your business has on customers. It makes them interested in visiting your website to see the services and products that you are offering.
3. Cornerstone Content Attracts New Visitors To Your Site
With short-tail keywords, the cornerstone pages will rank well, meaning they will appear high on Google's results pages with phrases that people also search for.
4. Cornerstone Content Makes Other Content More Accessible
Your cornerstone pages will assist in sending traffic to other areas of your website that go into more details on particular subtopics.
5. Cornerstone Content Helps You Come Up With Other Content Ideas
Each content creator at some stage struggles to generate themes. With a cornerstone page in place, all you need to do is go through the copy and identify any phrases or concepts that can be broadened in your own post.
6. Cornerstone Content Creates An Easy-To-Understand Structure
Your foundation material will act as pages of arrival. From there, visitors switch into the subjects that are of greatest interest to them.
Maybe you're still wondering whether implementing cornerstone content is worth adding to your business? Well, we've just given you all the reasons why it is, but if you need more... check out this great blog that thoroughly explains 4 Ways Content Marketing Helps Your Business Grow!
Just remember to think carefully about what cornerstone content means for your brand and if you need that little bit of extra help, follow these 7 Steps To Creating Amazing Cornerstone Content!