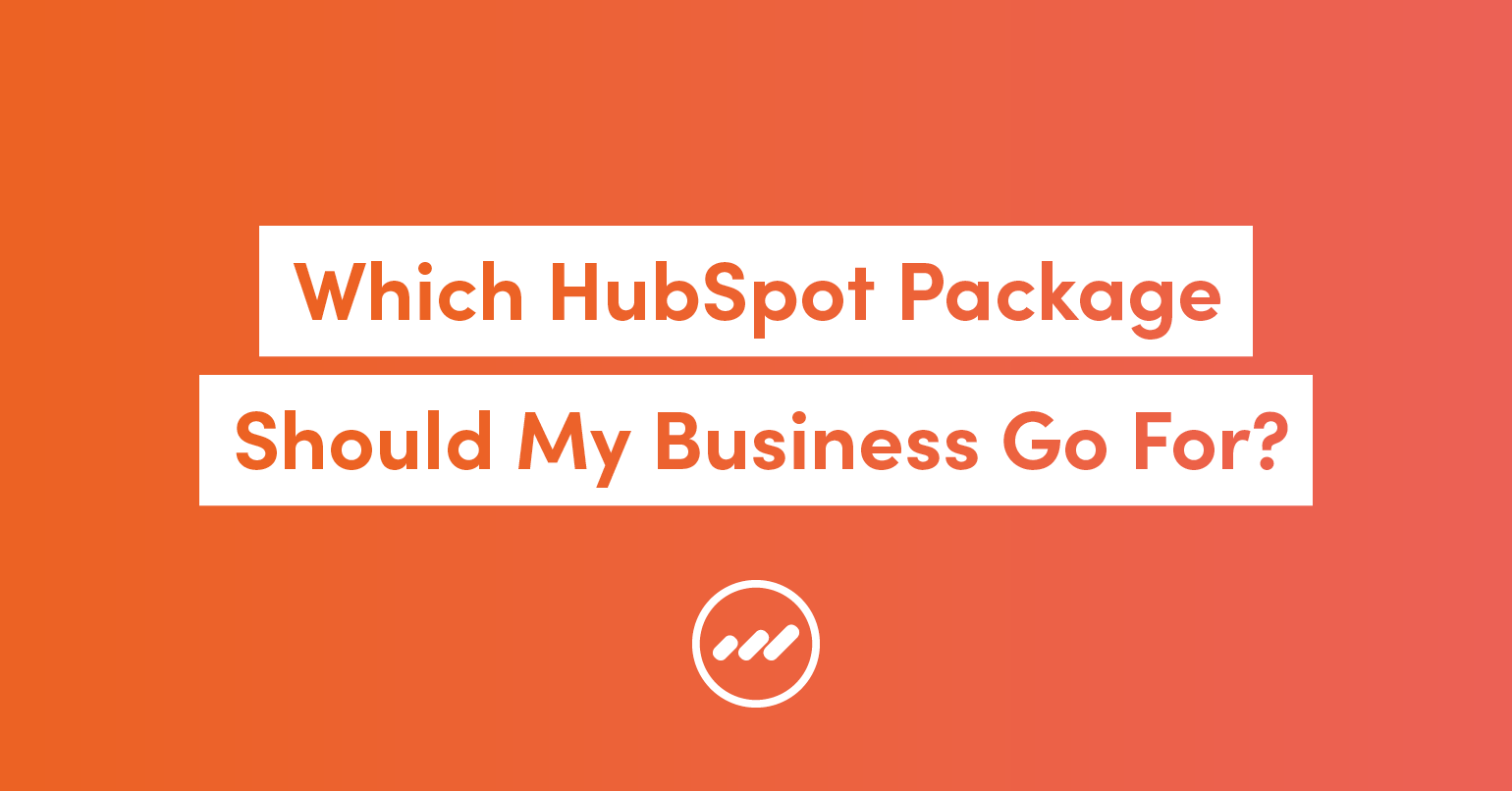 HubSpot offers four different packages with different levels of complexity, but how do you know which is right for your company?
HubSpot coined the term and pioneered Inbound Marketing. As Inbound Marketing has increasingly become the industry standard for marketing worldwide, HubSpot has grown into the world's leading marketing platform.
Recommended reading: What is HubSpot?
Inbound Marketing is the philosophy that companies need to create value for potential customers to seek them out (particularly now that people often block annoying and invasive advertising), which is a philosophy we at Margin Media share.


Which HubSpot package should I choose?
HubSpot offers four different packages for their marketing hub: Free, Starter, Professional and Enterprise. Which package to go for depends on the size of your company and which tools you're looking for.
The free marketing tools offered by HubSpot are surprisingly powerful, and includes customer relationship management, website forms, email marketing and conversational bots; and impressive offering for free.
The Starter package includes a step up in both sophistication and cost. This package starts at only $50 USD per month, but will increase in price as soon as you surpass 1000 contacts. Included in the Starter package is everything from the Free package plus features like ad management, list segmentation and retargeting options.


Packages for larger companies
The Professional package is probably where you get the most bang for your buck. All previous tools are included, as well as marketing must-haves like blogging, social media implementation, SEO strategy, A/B testing, landing pages and calls-to-action.
For $800 per month - on sale at $600 per month at the time of writing - you really can't go wrong with this option. It houses so many powerful implements under one roof, and they are all connected and feed into one another.
Enterprise includes all the aforementioned features, as you'd expect, and all of the bells and whistles that HubSpot can offer.
Increased email frequency and contact capacity, and CMS membership systems are included, but the real value lies in the Enterprise package's granular analytics and reporting. Starting at US$ 3,200 per month, the Enterprise is strictly relevant to big companies or those expecting exponential growth in the near future.


Upcoming changes to HubSpot
During their yearly INBOUND Conference, HubSpot announced some additional enhancements due to be released on November 1st 2019.
A new drag-and-drop landing page builder and form follow-up automation tools will make their way to HubSpot Starter from the start of November, without any increase in price.


Looking to get started?
Visit HubSpot's website for a complete overview of pricing and features. Keep in mind that the above prices are excluding HubSpot's mandatory onboarding fees, where they help you get set up and hit the ground running. You can forego the onboarding fee if you work with a HubSpot partner.
As is true with any platform, you really only get out what you're willing to put in. It can take some time to learn how to use HubSpot to the best of its abilities, which is why many companies choose to work with a HubSpot Partner.
As Brisbane's premier HubSpot agency and HubSpot partners since 2012, Margin Media has over seven years of HubSpot experience, and we know how to get you the results you're looking for.
Our full-service agency covers everything from design and web development to SEO and copywriting in-house, all under one roof. We have led campaigns and worked with companies from national level enterprises to local entrepreneurs, and are excited to hear how we can help you achieve your goals!
Click the image below to set up a non-committal chat with our team!