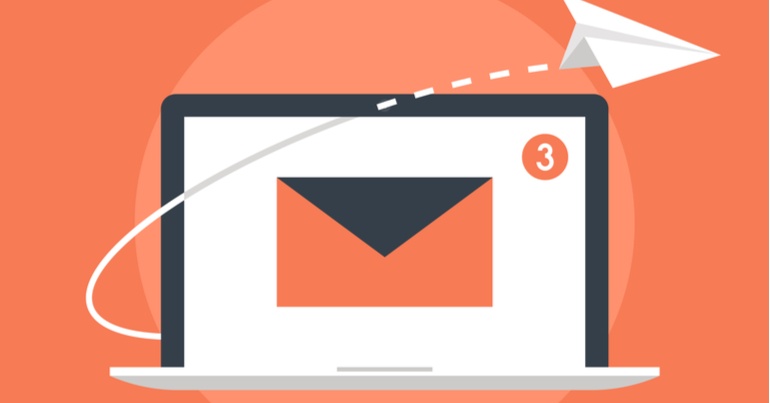 Email is not dead, but your recipients can very easily be buried in a landslide of EDMs (Electronic Direct Mail). Having a strong headline is one of the most important factors in ensuring that you stand out and get noticed!
Email is still one of the most fruitful areas for driving traffic to your content, and for B2B and B2C marketing alike. Around 72% of consumers still prefer email as their source of business communication, a much higher percentage than any other channel, and the potential ROI on email marketing remains high.
That said, the returns are not automatic. You still need to learn when to send your emails, they need to have great and compelling content, and, perhaps most important of all: you need a great headline.

How to win attention and influence people (to click through)
As we've said before, the web is awash in content, and that includes emails. There is an estimated 281 billion emails sent every day (that's billion with a B), and the average office worker receives an estimated 120 emails on a daily basis.
To even have someone consider glancing at the email you have sent them over the dozens of other emails in their inbox, you need to have a cracking headline that draws their attention.
When you get an email with a boring headline.

In general, "the four U's" provide helpful guidelines for how to create a compelling headline:
Your headline should be unique.
Your headline should be ultra-specific.
Your headline should be useful.
Your headline should convey urgency.
If you are able to follow these rules of thumb, you should end up with something that interests the receiver of your email.
The first U should be fairly self-explanatory. The importance of being unique and standing out from the crowd is apparent when most of us are caught in a daily email avalanche. Being unique could mean phrasing your headline as a question, using emojis, making the headline funny, and a number of different angles you can use.
Being ultra-specific helps the receiver determine what the email and its content is regarding, and gets the point across quickly. For the email to provide any sort of value to the reader, it should also be useful, and the same goes for the headline. Providing a sense of urgency entices the receiver to act and open the email.
You, seeing your open rates soar.
As QuickSprout puts it, "the primary purpose of the headline is to get the first sentence read". Once you've managed that, the quality of your content and the value it provides to the reader should be enough to keep them reading.

The power of A/B compels you!
If you're still struggling to increase your open rate and click-through rates, you should not overlook the power of A/B testing. By creating two separate headlines and sending these emails to different groups, you can conduct your own experiment.
A/B testing can be a very valuable tool for zeroing in on what type of headline your audience responds to. The best part is that you can repeat this time and time again, and really get to the core of what your target market is looking for.
In today's world of EDM and digital marketing, getting your foot in the door and having your email opened is half the battle. Using the tips from this blog, you should be able to create a headline that gets more eyes on your content. Remember, though: the quality of your content still has to be top notch when your audience reads the first sentence.