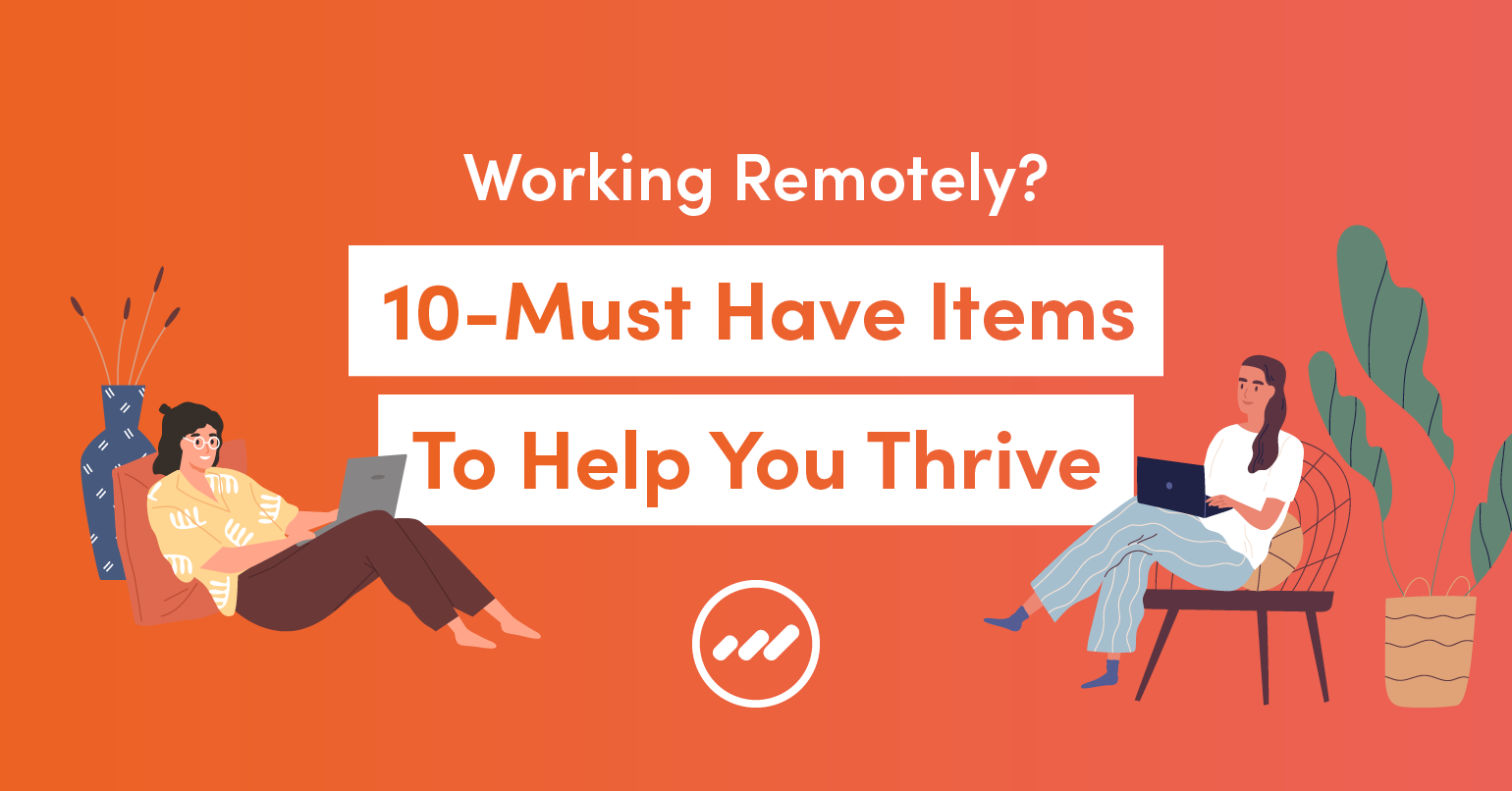 Working from home was already fast becoming an enticing work option for numerous industries, but the impact of COVID-19 on global workplace structures has rapidly changed the way we work as an organisation.
This brings benefits but also many challenges and considerations - do I have kids and will they be at home when I need to work? Should I still leave the house for coffee and food? Am I going to run out of hand sanitiser?

These are all valid and important considerations but if working remotely is the way to go you NEED a great office setup. You need a separate space that you can enter and focus on important work tasks and keep reaching your own professional goals. That is why Margin Media has created 10-must have Items for your own home-office.
Instant Messaging Software
Being able to instantly communicate with workplace team members is crucial and Slack is a great option that we also use here at Margin Media.
Having a video communication software is very convenient for discussing any pertinent matters and introducing a personal feel too important meetings throughout the week. Zoom is a great service for video communication and is used by many different industries.
Project Management Software
Project management software such as Trello and Asana are great for ensuring you don't lose track of important tasks and remain as efficient as possible while at home. Both Trello and Asana have free options to allow you to try it out risk-free.
VPN
VPN's are great as they keep your sensitive information private and having strong internet security is critical when working from home. There are plenty of good ones on the market, just make sure they do not log and save your internet activity.
Noise Cancelling Headphones
Are you neighbours blasting country music at 1pm in the afternoon while they try to get through their own quarantine? Noise-cancelling headphones to the rescue. The benefits are obvious. They block out all noise except for your favourite beats. Speaking of beats...
Music Streaming Services
Most people would have a music streaming service of choice but if you don't currently, now might be a good time to consider signing up. Streaming services such as Spotify, Apple Music and Youtube Music all offer free-trials. So, theoretically you could bounce around the free-trials until you're prepared to settle on a winner.
A Great Chair
This one is a no-brainer. Do not settle for a dining room chair, they are not designed to be seated in for 8 hours a day. You deserve better. Open your wallet a little wider and get a nice chair. You will thank yourself later, trust me!
Surge Protector
A bit of an obscure one but electrical shortages are the worst. This is like an insurance policy. Most of the time you never use it but you'll rest a little easier when you avoid disaster.
Computer Cameras
Remember how I mentioned video conferencing software before? Well you are going to need a camera so all you colleagues see your lovely features while you discuss important work matters.
Organised Desk
Last but not least. The desk. This will be your new home away from, but also inside your, home. Consider getting a big desk as having too small of a workspace and make you feel cramped and affect productivity. Storage options is also a major consideration, whether that is already contained in your chosen desk or used in tandem. If you have a place for things like folders, important documents, stationery and computer accessories you will become more efficient and get more work done.