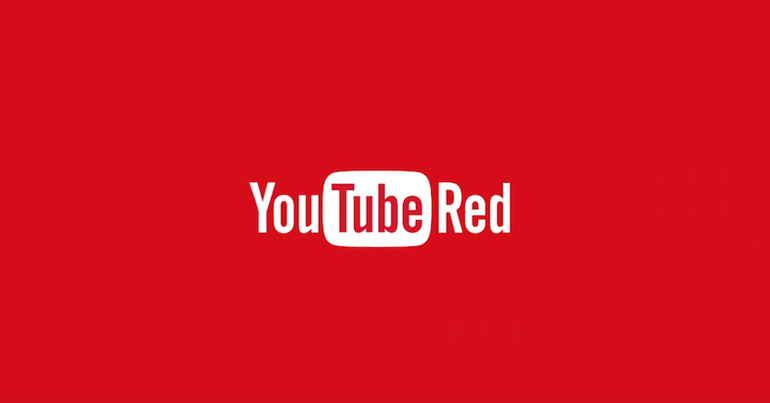 Read time: 5 - 6 minutes
Yesterday, video-sharing platform YouTube officially announced the introduction of a paid tier of its service, which will be named YouTube Red.
As a service, some believe YouTube Red may be what the YouTube Music Keys beta was but in its final form. For the price of $9.99 a month (though this is the US price), YouTube users will gain access to some key benefits over the default, free version of YouTube.
What is YouTube Red?
Besides the somewhat odd choice for a name (you'd swear the folks at YouTube had never typed 'red' and 'tube' into a search engine before), the primary benefits of Red are as follows:
You can watch videos across YouTube completely ad-free
You can save videos to watch offline on your smart phones and/or tablets
There will be some content only accessible for Red subscribers
You'll be able to play videos in the background (e.g. while you use other apps or when you lock the screen)
While plenty have pointed out that you can technically experience YouTube ad-free with ad blockers, this is really only applicable to desktop and mobile browsers. When it comes to the YouTube app on smart devices, ads still exist.
With Red, YouTube will become ad-free across all devices, from desktop to smart phones, and these rules will apply to YouTube's other standalone apps - including YouTube Gaming and the soon-to-be-released YouTube Music app. The ability to save content to view offline is also an interesting feature, and one that will no doubt come in handy when on commutes where you don't want to eat into your mobile data or you've had to put your phone into airplane mode.
As a feature, background play feels most suited to music. So when the YouTube Music app launches, the ability to select a playlist and lock your phone and still have the playlist going will be a big plus, especially when you consider how extensive YouTube's music library is.
YouTube's parent company, Google (or Alphabet?), certainly seems intent on getting more and more people to adopt YouTube Red. One case for this is the fact that if you already have a Google Play Music All Access subscription, YouTube Red will be included in the package absolutely free upon launch. In the same vein, if you decide to subscribe to YouTube Red, you'll get Music All Access as part of the subscription. In other words, that $9.99 a month grants you access to the premium versions of YouTube and Play Music - provided they're both tied to the one account.
I have a subscription to Play Music All Access, and it sets you back $11.99 a month in Australia. So while pricing is still yet to be announced here, it's a logical bet that that's the price you'll be looking at for YouTube Red. Red will be made available to US users starting 28 October, with other countries to follow in the succeeding months.
The concerning side of YouTube Red
With the introduction of YouTube Red, there aren't too many problematic implications for users, but the same can't be said for YouTube content creators. As you no doubt know, there are a sizeable number of people who have managed to make a living off becoming YouTube celebrities, with the shining example being PewDiePie, who reportedly makes millions off YouTube ad revenue. This, of course, is made possible by the fact he has almost 40 million fans and his videos have collectively been viewed more than 10 billion times.
However, with the introduction of YouTube Red, those content creators defined as YouTube partners have been required to sign a new contract with YouTube Red to ensure their videos can be viewed ad-free by Red subscribers. For any YouTube partner who has refused to sign this contract, YouTube's unambiguously stated that their videos will be set to private so that they can't be viewed by any users - paid or free. A YouTube spokeperson stated the following to Gizmodo (emphasis added):
"Both creators and users have been asking for a YouTube subscription service and that's why we built YouTube Red... Today, the overwhelming majority of our partners, representing nearly 99-percent of the content watched on YouTube, have signed up. Videos of partners who don't update their terms will be made private, but we remain committed to working closely with these partners with the goal of bringing them on board."
No doubt it's the fact YouTube's partners represent 99% of content consumed that spurred the company to require them to jump on board with YouTube Red. Because if they didn't and it restricted the viewable Red content, the entire endeavour could lose any of its lustre. Of course, this contract only applies to partners, who have unique relationships with YouTube compared to a general content creator.
Still, even for those content creators who aren't an official partner but rely on ad revenue, they have understandable concerns as to how YouTube Red could impact them. Because say, hypothetically, 50% of a content creator's regular viewers suddenly subscribe to YouTube Red; that's 50% of viewers who will not have ads served to them. With the usual ad serving cut in half, how does that hurt the creator? Will their revenue be cut in half or does YouTube have measures in place to recognise the reduced ad serving is due to Red subscribers and will provide some of those subscription profits to the creator?
These are questions that still need to be answered, and hopefully YouTube can provide some clarity and assurance to those who either partly or entirely rely on the video-sharing site to make a living. Regardless, it looks as though we're entering into a brave new world of YouTube, be it for better or worse.