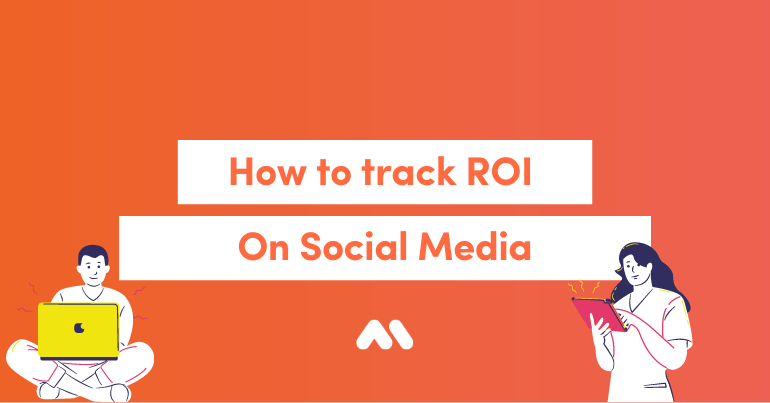 As a marketer, you already know how important social media is to growing your business. But, how can you figure out if your social efforts are being rewarded?
Measuring ROI on social media can be a challenge, but is also essential for building and refining your social marketing strategy. It shows you what's working and what's not, so you can be more effective.
So, what is ROI?
ROI stands for return on investment. Social media ROI measures all your social actions, divided by the investment you made to achieve them (Hootsuite). So, after all the time, money and resources you put into creating content on socials, what reward do you receive?
Why do you need to measure social media ROI?
There are many reasons why measuring social media ROI should be a priority in your business. Keeping track of how much revenue your social strategy is generating is important to:
Demonstrate the value of social media to your company
Prove that your social strategies are effective
Identify areas of strategy that are most successful
Find any areas that are less successful and fix them
Meet social budget
How do you calculate social media ROI?
Here is a simple formula:
Profit / Investment X 100 = social media ROI
Profit = the money you've earned from your social media marketing efforts
Investment = the total cost of your social media marketing efforts
So, how can you track ROI on your socials?
What are your goals & objectives?
For social media, how you calculate ROI depends on your business's objectives. Consider the different ways your social media strategy can create value. For example, generating leads and sales, building brand awareness, growing your audience, boosting engagement or driving traffic.
2. Did you achieve them?
To determine whether your social media efforts are meeting your goals and objectives, you need to look at the right metrics. Ask yourself:
Are you engaging with the right audience?
Does your content reach the right people?
How many of your followers inquire about your service?
How many of them convert to customers?
Metrics are useful to show you what content is resonating with your audience and to get ahead of competitors. Metrics to look at include:
Engagement: Engagement includes link clicks, likes, shares and brand mentions. Link clicks and likes represent the quality of your content. The more likes you get, the wider audience you can engage with. Shares and comments show that users are interacting with your content and participating with your brand. Brand mentions show that people are talking about your brand, and so, drive awareness and conversions for your business.


Reach: How far does your content go in terms of readership? Reach indicates how far your post is travelling and how many people are seeing it. Reach is a measure of your potential audience size and range of conversions. Reach metrics include followers/ fans and impressions.


Leads: Is your social content generating leads? How many of your followers end up making a purchase from your business? Social media can be a great tool for generating leads and sales through building relationships with prospects. So, start tracking leads on socials for a way to prove ROI.


Conversions: Engaging with your audience on socials is important for driving conversions. Look at which social channels provide the best conversion rates for your customers and focus on optimising these.
Google Analytics and Facebook Insights make this process simple by calculating these metrics for you. Google Analytics tracks website traffic, conversions, sign-ups from ads and social media campaigns. Facebook Insights tracks engagement, traffic, audience, reach and more.
Alternately, you can use content management software like Hubspot to track the performance of your content and social media.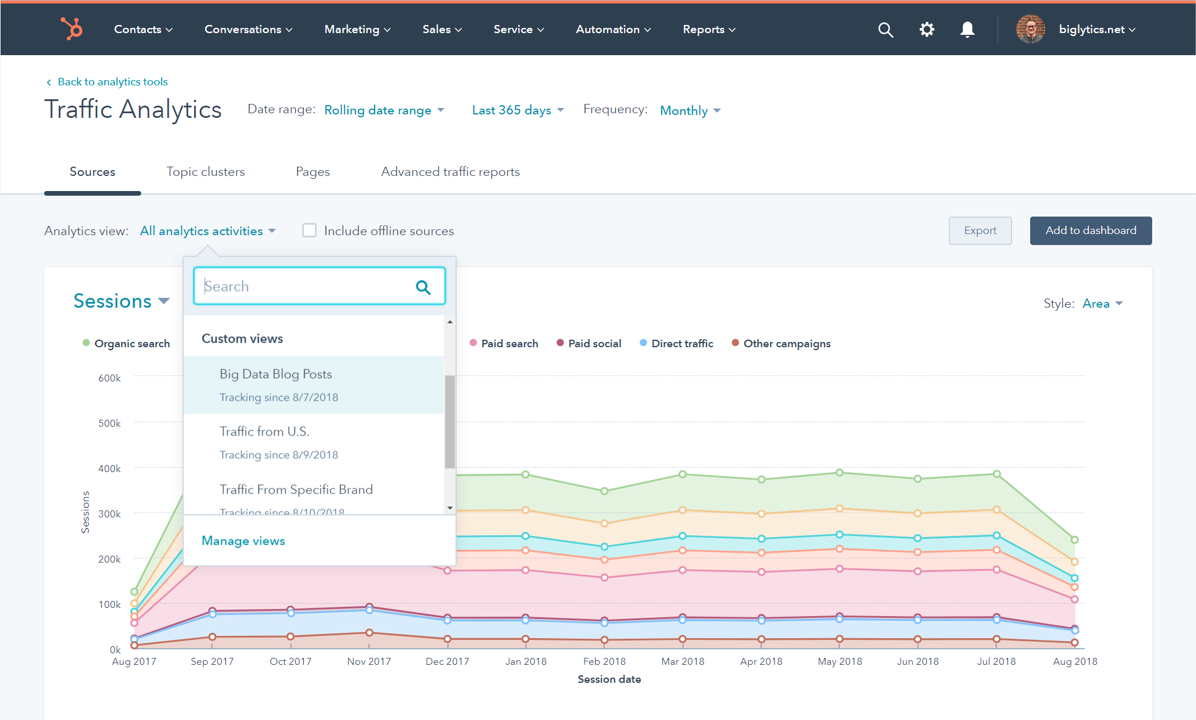 3. How much did you spend?
To understand if you are getting a good return on your social media, you need to know how much you have invested. Create a comprehensive list of all the costs involved in creating social media content, including time and resources. Consider the cost of:
Paying for premium platforms
Running paid ads
Creating and publishing content
Once you've figured out how much you spent, you can calculate your ROI. There's no exact number that stands for a desirable result. To understand how good your social media ROI is, you need to compare it against your competitors and industry.
How to improve your social media ROI:
Improving your social media ROI is the end goal of this process. Start with Social Media Optimisation (SMO). This means optimising your strategy so that you concentrate spending money in areas where you can get the best possible results. Here's how to use your social media budget more efficiently:
Publish your content when your audience is active online and most likely to respond
Use a social media management platform to track performance
Selectively boost posts that are performing well
Look at what and when your competitors are posting
Now you know all about tracking social media ROI, you can apply it to your business.
Looking to supercharge your social media strategy? Margin is here.